MILTON EDGE Spikes Development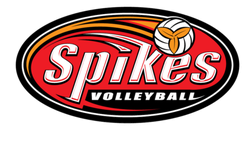 Milton Edge Spikes Development for boys & girls, Grades 2-5  – Fall, Winter & Spring 2023/24
The Milton Edge Spikes program is designed for beginner athletes, girls and boys grades 2-5. Takes place at Milton Youth Volleyball Club's beautiful facilities – the Velodrome (Mattamy National Cycling Centre). With Ontario Volleyball Association (OVA) trained Milton Edge coaches, children will learn and develop the FUNdamental skills of volleyball. This program is based on 3 pillars of the sport; FUN, Movement and feel. Kids get to move, compete, communicate and develop leadership and good sportsmanship skills.
The program is designed to help kids who are new to the sport or preparing for their school teams, learn a love of volleyball through an interactive and supportive environment. There are 3 sessions: Fall, Winter and Spring.
Milton Edge Spikes has an excellent coach to athlete ratio, and sessions are limited to a defined age range. This allows for fast learning of fundamental skills, and basic team play, all while having lots of fun!
Ages:
Girls & Boys Grade 2-5
Date:  Oct. 18 – Dec. 20, 2023
When: Wednesday's – 5:00pm – 6:00pm
Where: Velodrome
Cost: $150
 (includes HST & T-shirt)
Like Us on Facebook for regular updates
Cancellation Policy. If there are any interruptions in our sessions due to covid-19 measures, pro-rated refunds or program credits will be offered to all registrants.