MILTON EDGE Coach Mentorship Program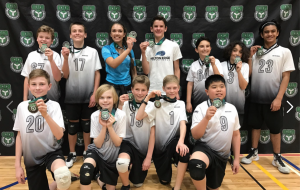 New to Milton Edge Volleyball this season, Milton Edge Coaching Director Raphael Lloren is providing a coach mentorship program for all Milton Edge coaches. This program is offered for all Milton Edge coaches, including all 1st year Milton Edge coaches who will be in attendance.  3 weekend Coach Clinics are scheduled as well as weekly 1-on-1 mentorship. This is a resource for Edge coaches to design and steer their 2018/19 season.  Program coaches will be involved in developing team philosophy, designing the team season, selecting team athletes, actively planning and executing team practices, and managing team lineups at tournaments.  When there are parent concerns relating to coach decisions, they will be addressed by Coach Raphael Lloren directly through the season where a 1st year coach is in place.
Included in this Program, all 12u & 13u boys and girls teams will have shared training this season. They will share gym space and training under the supervision of our Coach Mentorship program with Coach Director Raphael Lloren and Development Director Michael Cameron. With their direction, our 1st year coaches will be running practices with a goal to improve application of learning through non role specialized game play, some limited drill work and multiple modified games used to teach ball elements which we believe will help ensure excellent groundwork for future development.