MILTON EDGE Parents & Players Beach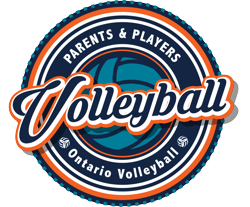 Milton Edge Parents & Players Beach Volleyball – STARTING JUNE 21, 2019 

Registration Open!
Parents of Milton Edge athletes in our Elite/Elite Plus/Premier Beach Training programs or Spikes on the Beach program will play 4 on 4 beach volleyball, on the courts next to their athletes beach training. Co-ed teams will mix and be created each week. Meet to play beach volleyball on Fridays for 6 weeks this summer. Parents must sign a liability waiver form.
For: Parents of Milton Edge Beach (must have athlete registered in a Milton Edge Beach program)
Location: Milton Sports Centre, Beach Courts, 605 Santa Maria Blvd, Milton
Dates: Fridays June 21, – August 9, 2019 (no session June 28, Aug 2)
Time: 6pm-7pm
Cost: $65 (includes Parents & Players T-shirt and hst)
PARENTS REGISTER YOUR ATHLETES FOR:
Milton Edge Spikes on the Beach – Fridays 6-7pm, Milton Sports Centre, Beach Courts
Milton Edge Elite Plus Beach Training – Mon, Wed, Fri 6-8pm, Milton Sports Centre, Beach Courts
Milton Edge Premier Beach Training – Mon, Wed, Fri 6-8pm, Milton Sports Centre, Beach Courts
Like Us on Facebook for regular updates